Coaches
Join us!
We are always on the lookout for more committed coaches who have a passion for improving the lives of young people through sport. You don't have to have been a football player or a coach before: the key ingredients to being a good coach are a willingness to learn, an ability to teach, and a dedication to being a positive influence in the lives of children. Our program is committed to ensuring that its coaches have the training, resources and support that they need to be successful, covering the full costs for all of this.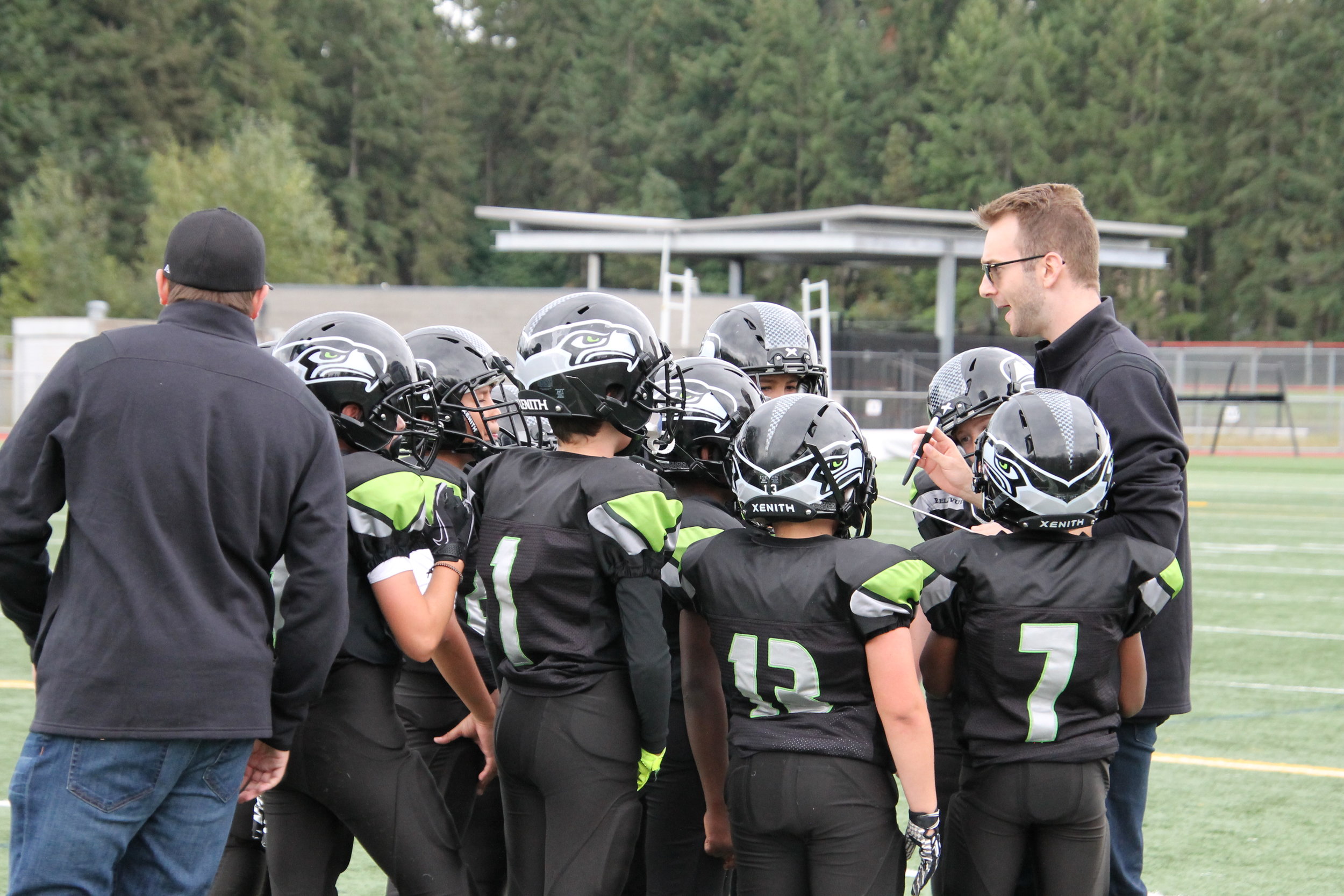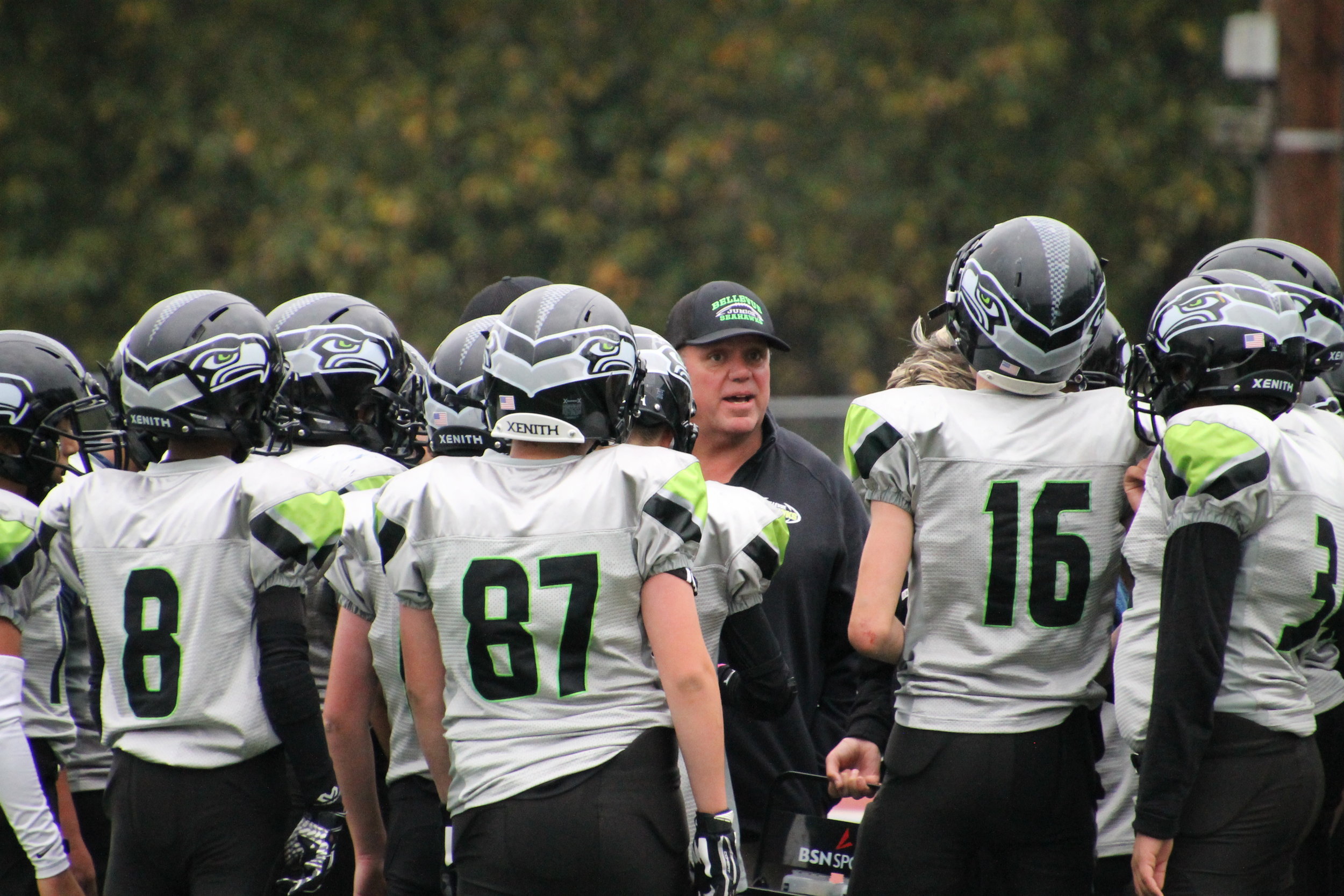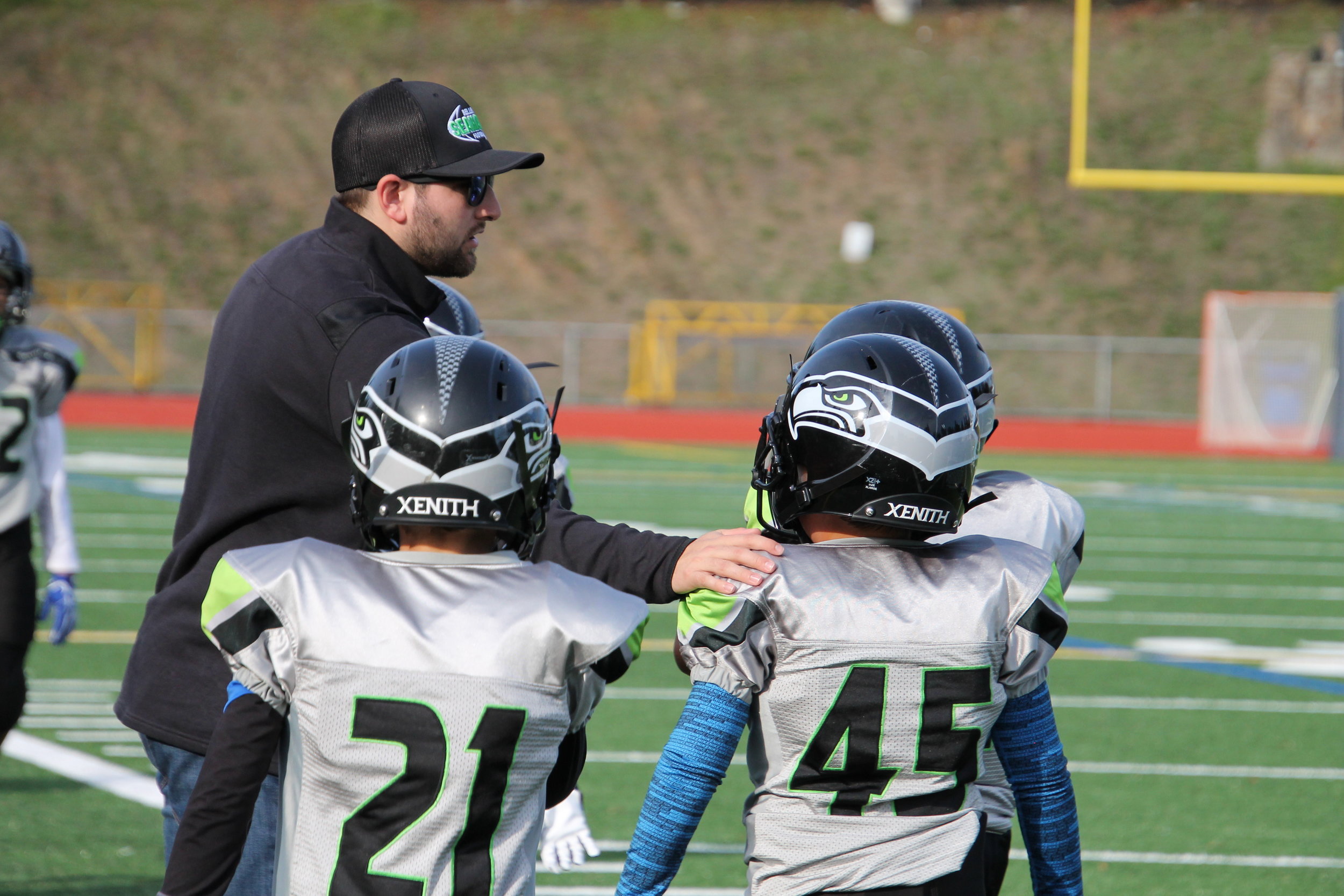 All coaches must be certified before the start of practices in August.
Already certified but not showing up on our certification report? Let us know, and we will search the USA Football database and get you properly associated with our organization.
Certification can be completed online and the training doesn't need to be completed in one sitting: you can take it over a series of sessions, and the training software remembers where you left off. To take the training and get certified, follow these steps:
Create an account (or login to an existing one) here: https://account.usafootball.com/login

After login, confirm your profile is associated with "Bellevue Junior Seahawks". Select "Training" on left side of page

Click "Take Me There" in big red box to access certification site

Select "2019 Youth Tackle Coach Certification" course and add to cart

On Payment screen, select "Do you have a Coupon Code?" link: enter code gejfa2019 to zero out the fee – code is case sensitive

Proceed to course and complete each module. Returning coac Ihes can opt to challenge the quiz for each modlule to short-circuit the process.

Email us when you're done, and we'll confirm your certification is correctly associated with our organization.
Clinic dates for 2020 will be posted here as they become available.
Check out the following online resources that can help you get prepared for the season:
USA Football Shoulder Tackling Concepts & Drills
This resource formalizes the "Hawk" tackle system adopted with great effect by the 2017 Rookies and 2018 Cubs teams, and which we are standardizing upon program-wide this summer. https://footballdevelopment.com/shoulder-tackling
Using tackling rings to teach safe & effective technique
These two videos provided some quick examples of incorporating tackle rings into non-contact drills that should be a part of practices all season long.